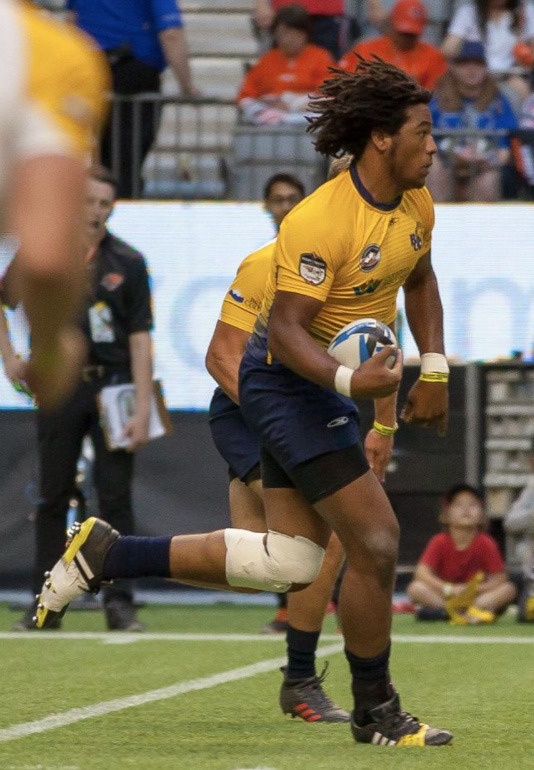 Izzak Kelly's first encounter with Rugby was trying out for the Grade Eight high school team. Now part of Canada's National Team set-up, Izzak is widely considered one of the country's brightest Rugby stars. 
Kelly, from White Rock, BC, soon made the Grade Eight team at Earl Marriott Secondary School in South Surrey. It wasn't long until he was exposed to the welcoming community of his home club, the Bayside Sharks. 
A keen athlete, Izzak played numerous sports at high school. But it was the freedom of the Rugby pitch that made him fall in love with our sport. 
Guided by his coaches, Izzak learned the values of Rugby and developed his understanding of the game. His impressive performances in the second row for Club, Regional and Provincial teams saw him travel to his first Canada camp in Phoenix, Arizona, after which he was selected to travel to Hong Kong with the U18 Canada Team.
After graduating high school, Izzak attended the University of British Columbia. His progression over two years with the UBC team earned him an exciting call-up to the Canada U20 Men's side, as well as selection for the Canadian University All-Star team in July 2019.
Soon after representing Canada at U20 level, Izzak was invited to train with the Senior Men's National Team in Langford by Head Coach Kingsley Jones. As his development continues, the sky really is the limit for Izzak Kelly.